Bonita Jig Mold
"Bonita Jigging for the Pure Fun of It!"
Here's another great one for the saltwater fisherman. This jig is designed for fast action fishing bonita or other pelagic species when a hair jig is just the ticket. Tie on your favorite fish hair and/or Mylar to create your very own fish catching machine! Try these around breezing surface fish, near kelp paddies & floating debris, or even on the slide after a jig strike.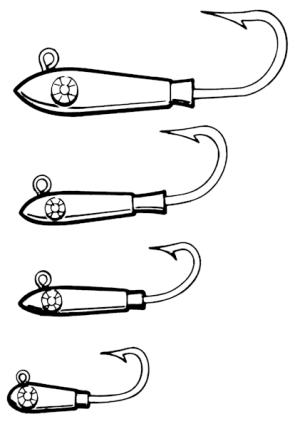 To purchase your Bonita Jig mold, click on the PayPal "Add to Cart" button below to buy online, or you can download our catalog and order either via US mail or by telephone!