Buzz Bait Molds
"The Next Generation "
The Buzz Bait is a refinement of the classic bass spinner. Buzz Bait heads are slightly elongated, and the spinner blade is closer to the bait body. This compact presentation is absolutely deadly on even the most finicky bass.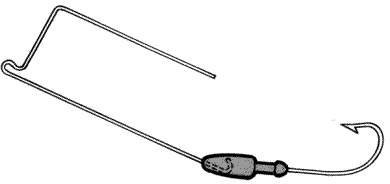 To purchase your Buzz Bait mold, click on the PayPal "Add to Cart" button below to buy online, or you can download our catalog and order either via US mail or by telephone! Note: All Buzz Bait molds use BBW wires, see chart for correct size.