Darter Style Jig Molds
"Totally Effective!"
"Totally Effective! I have tried endless styles of jig heads, and this is the most weedless. I have thrown this jig into the heaviest brush & trees, and it's unique design leaves nothing to hang except the hook in a fish's mouth. The catch/bite ratio is the highest I have ever used."
Don Sollberger, Fishing Pro, Sunset Bait & Tackle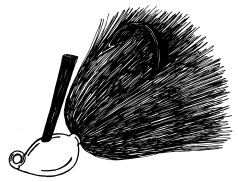 To purchase your Improved Darter Jig mold, click on the PayPal "Add to Cart" button below to buy online, or you can download our catalog and order either via US mail or by telephone!
Improved Darter Jig Molds: