Fiber Round Head Jigs
"Go Weed Free "
Get all of the advantages of the most popular jig style on the planet with a weedguard for added performance!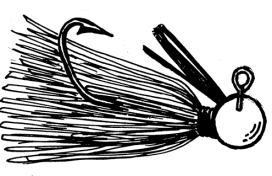 To purchase your Fiber Round Head Jig mold, click on the PayPal "Add to Cart" button below to buy online, or you can download our catalog and order either via US mail or by telephone! Note: This jig requires the use of fiber inserts for weedguard.