Heads Up Jig Mold
Sold under license from Heron Mfg.
Not for commercial use.
"The Heads Up Jig puts the working end of the hook right up to the mouth of the fish. While fishing directly under a boat or from shore, the hook is always in the best possible position for a solid hook set. Works great with plastic grubs and worms."
Don Sollberger, Fishing Pro, Sunset Bait & Tackle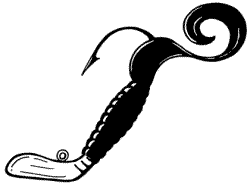 To purchase your Heads Up Jig mold, click on the PayPal "Add to Cart" button below to buy online, or you can download our catalog and order either via US mail or by telephone!