Scampee Bullet Nose Jig Molds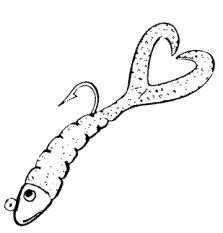 "The Plastics Revolution"
Plastics and lead heads! Nothing has changed the way we fish more in the last 25 years. The
revolution continues with hundreds of new plastic patterns, colors, and styles introduced each year. The basic lead head technology has remained pretty stable, with the number one fish producer year after year continuing to be the mojo style lead head. These versatile jigs can be fished with a variety of baits, from curly tail grubs to scampee/shrimp twin tails, artificial squid, large tube baits, and just about anything else you can imagine in sizes ranging from 2"" all the way to 12". With that kind of variety, it's really tough to go wrong by choosing the mojo style as your standard lead head. Mojo rigged baits can be fished fast or slow, trolled, bounced, yo-yoed: it's really hard to fish them wrong! New uses are being found for mojo jigs all the time. Southern California anglers rig them with live squid during the white seabass bite to fish the water column with a controlled, weighted bait and increase their odds of a hook up.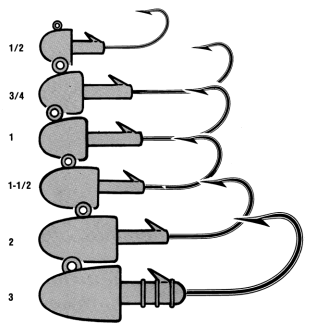 To purchase your Scampee Bullet Nose Jig mold, click on the PayPal "Add to Cart" button below to buy online, or you can download our catalog and order either via US mail or by telephone!